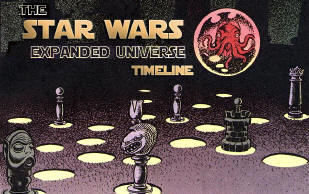 Click on the era symbol for description
Click on the title to go that particular era
Lost (and found) Star Wars stories

Articles, columns and quotes in defense of the Star Wars Expanded Universe!

The goal of the all-volunteer, non-profit Twin Suns Foundation is to promote reading and writing around the world, and serve as the voice for the Star Wars Expanded Universe Movement! Fundraisers, book donations, billboards, check 'em all out today!

Eddie Van Der Heidjen's amazingly exhaustive page!

Robert Mullin's wildly unique chronology project attempts to fuse the EU canon with Disney's.

Long forgotten, un-reprinted Star Wars adventures and nonfiction literature

TBone's famous Star Wars site include cut-scenes, scripts, and so much more!

Plif lives with Marvel Star Wars stats and loads of fun pages!

Fascinating study of the changes made to the original trilogy

This site's original pre-Filoni Clone Wars Timeline

Another chronology of the Clone Wars incorporates older stories in relation to the animated series

Everything you always wanted to know about the Star Wars Holiday Special!
Starwarstimeline.net is on: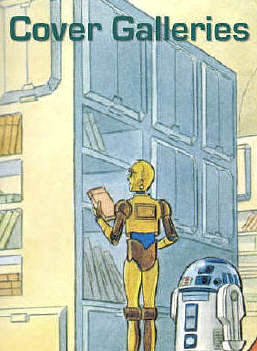 Star Wars Kids: The Magazine for Young Jedi Knights
Issues 1 - 20
#1-5: The Rebel Thief
#6-10: X-Wing Marks the Spot
#11-15: Imperial Spy
#16-20: Death Star Pirates

Note: Despite the same title, this is not the same magazine as the Star Wars Kids above ("Meet Grand Moff Tarkin") which contains part two of "Imperial Spy".
This magazine is from a later Scholastic series, none besides this issue, contained comics.
Lego Magazine, Lego Club Magazine and Lego BrickMaster Magazine


The Hunt for R2-D2: Chapters 1-6


Lego Star Wars: Save the Galaxy