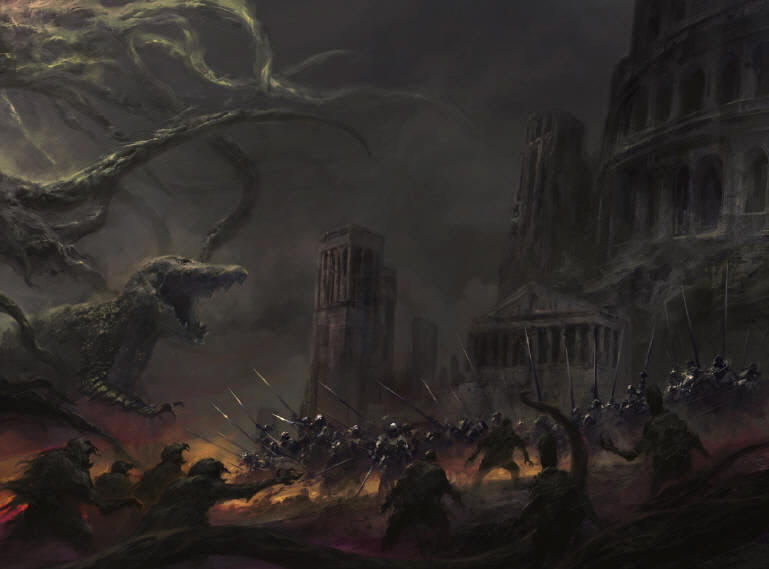 5/15/22 Supernatural Chronology
I finally got around to plotting the various events in Supernatural Encounters onto the timeline. I've attempted this before I'd completed it, and I won't promise that it's perfect even now, but we're getting close. I'm proofing a chapter a day, and then it'll be done. Figure about three months and then another two or so weeks to get the test copy to ensure everything is correct on the page.
5/4/22 The Trailer is Here!
The first trailer for Supernatural Encounters, created by my editor Harry Henry and featuring some of the book's interior artwork by Chris Cold and Guillaume Ducos, is now available! Check it out here.
Also, thanks to Alex Payne for the timeline update on the Obi-Wan home video game (listed in 32 BBY).
3/16/22 Update Day!
If you haven't yet, head on over to the Discord server for a little treat from the past.
The last two weeks have been spent doing various touch-ups to SE, so today I'm uploading SE to the printer and will await a physical copy. Once that arrives, I begin an intensive final read-through. This is a crucial last step to try and catch everything and anything that might have slipped by... (and there were still things that slipped by the eyes of several of us!) I don't know how long this step will take, but I don't want to rush it. That said, I'll be working on it every single day (baring any extreme circumstances).
Once that's done, I add the illustrations and maps during the layout process, and then send for another proof copy to ensure that it all looks right on the page and that there were no layout errors (which can cause wonky things to happen--a road I've been down before)! And then it's time to start shipping books!
I'll see you guys again on 4/1 with the next update!
2/23/22 Dark Horse Rebels
As revealed today by Screen Rant and other outlets, Dark Horse Comics, who recently reacquired the license to publish certain Star Wars comics, will be collecting "a variety of comics from Star Wars: Rebels Magazine including issues #1-#35, #37, and #39, along with Star Wars: Rebels Animation Magazine #1-4." In lieu of this, I've taken down the scans.
2/18/22 RIP Tom Veitch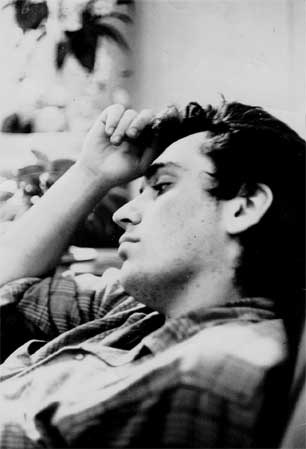 I'm sorry to report the death of another legend--Tom Veitch.
Tom is best remembered by fans for Dark Empire and Tales of the Jedi, which are considered classics amongst EU fans. Tom's work rekindled my love of Star Wars and started me on a journey that I'm still on years later. The day I walked into a comic-book shop, looking for work, and saw this issue hanging on the shop wall, my jaw dropped and the proprietor explained that new Star Wars comics and books were coming out.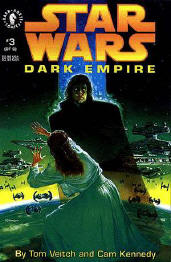 See you on the other side, Tom!
2/15/22 Update and Recommended Reading
Hey everyone, it's update day!

Hope all finds you well! I have a recommended reading list for you, as promised, and also wanted to let you know where I was in the progress stream.

Since we last spoke two weeks ago, I've been working on editing the endnotes (what I call the *infernal* endnotes!) I'm thankfully nearing the end, as it's not my favorite part of the process. One has to walk a fine line between revealing too much and too little (beyond indicating where a race or character first originated), and as this is my third time going through them, I've opted to lean towards the latter. I don't like to spoil things that are best discovered firsthand (this will be better understood later). Besides which, I'm not going anywhere after this is done, so you can always DM or email me to ask about this, that, or the other thing. Needless to say, I've got about 3/4 of the endnotes done. There's just over 500 of them.

Next up is a handy, helpful reading-viewing list to prepare for the forthcoming book:
Recommend reading/watching list:
Robert J. Sawyer's Alien Exodus (summary)—available on the author's site
Dawn of the Jedi (Dark Horse series)
The Clone Wars: Season 3: episodes 12, 15-17; Season 4, episode 5; Season 6: episodes 11-13
Lando Calrissian and the Mindharp of Sharu
Marvel's Pizzazz magazine—collected in Omnibus Wild Space and The Original Marvel Years #3
Marvel Star Wars—collected in Omnibus: A Long Time Ago (various volumes) and The Original Marvel Years #1-3
Short on time: Star Wars #30, 38, 46, 50, 53-55, 61, 66-67, Annual #2, 73, 84, 86, 97, 104-105
World of Fire—collected in Omnibus Wild Space #1 and Marvel Star Wars UK
Star Wars Devilworlds—collected in Omnibus Wild Space #1 and Marvel Star Wars UK
Star Wars: The Classic Newspaper Comics Vols. 1-3 or Star Wars Legends Epic Collection: The Newspaper Strips Vols. 1-2
Short on time: Gambler's World, The Constancia Affair, The Kashyyyk Depths, The Night Beast, The Paradise Detour
"The Lost City of Tatooine"—Dig magazine
The Ewoks comics—collected in Marvel Star Wars: Ewoks
The Ewoks animated series—available on Disney+
Ewoks: Caravan of Courage—available on Disney+
Ewoks: Battle for Endor—available on Disney+
The Droids animated series: episodes 10-13, The Great Heep—available on Disney+
Otherspace--West End Games
The Crystal Star
Book of Sith
Fate of the Jedi series

Additional Bonus Reading:
ET: Book of the Green Planet
The Seventh Tower series
Lucasfilm's Alien Chronicles
The DarkStryder Campaign--West End Games
Willow (movie, novel, and Chronicles of the Shadow Wars trilogy)
The Dark Crystal (movie and ancillary series)
Note: This is not comprehensive by any means, nor did I venture too far outside of the Lucasverse. To keep this list manageable, I also avoided inclusion of common EU sources that most people know and are already familiar with. The endnotes will help with some things too. These are just titles that feature persons or events that are referenced in a relatively significant way in SE. I'm sure I've forgotten some things, but I wanted to keep this reasonably short.
See you again on 3/1 with the next update!
1/21/22 Supernatural Friends!
Hey guys, I wanted to share this great conversation that Matt Wilkins, Christopher Nelson, and my editors, Kyle Rawlings, Patrick Maes, and Edward Dodds did last night that talks about Supernatural Encounters, how it came about, what's coming up, and some of the difficulties it's encountered with Wookieepedia.
I'm just blown away by these guys... and, really, by all of you for your love and support! Check it out here: https://www.youtube.com/watch?v=Rj-7Y6S3z9E