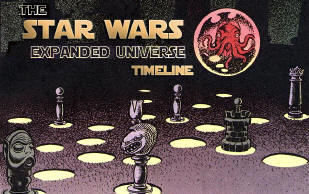 Click on the era symbol for description
Click on the title to go that particular era
Lost (and found) Star Wars stories

Articles, columns and quotes in defense of the Star Wars Expanded Universe!

The goal of the all-volunteer, non-profit Twin Suns Foundation is to promote reading and writing around the world, and serve as the voice for the Star Wars Expanded Universe Movement! Fundraisers, book donations, billboards, check 'em all out today!

Eddie Van Der Heidjen's amazingly exhaustive page!

Robert Mullin's wildly unique chronology project attempts to fuse the EU canon with Disney's.

Long forgotten, un-reprinted Star Wars adventures and nonfiction literature

TBone's famous Star Wars site include cut-scenes, scripts, and so much more!

Plif lives with Marvel Star Wars stats and loads of fun pages!

Fascinating study of the changes made to the original trilogy

This site's original pre-Filoni Clone Wars Timeline

Another chronology of the Clone Wars incorporates older stories in relation to the animated series

Everything you always wanted to know about the Star Wars Holiday Special!
Starwarstimeline.net is on: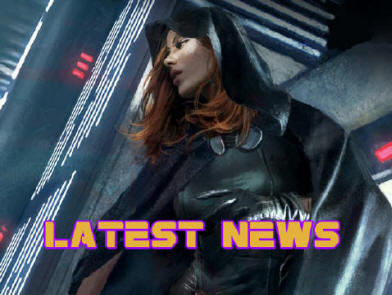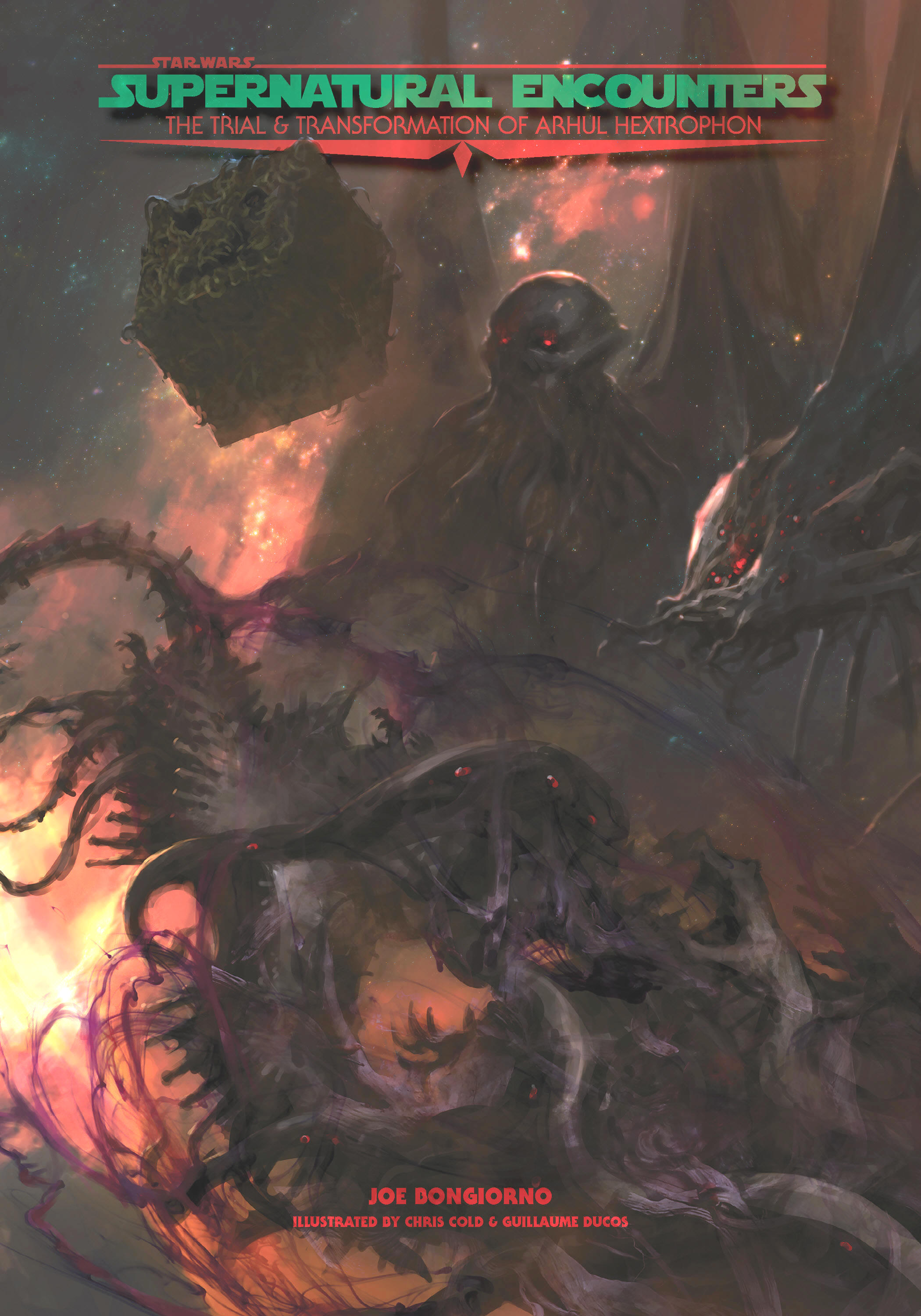 2/23/23 Updates!
After some minor hiccups involving having to get a new hard drive and Facebook causing problems, I'm back up and running, albeit slowly. The proof copy arrived and requires a bit of work, which I'll begin today. This site looks like it needs a bit of work too, as some of the images seem to be missing. Consider this a work-in-progress, as I have to focus my attention on SE.
2/6/23 Updates!
The bound proof copies of SE are coming by week's end! I've also added the final chapter breakdown to the timeline.
1/27/23 Updates!
Hey everyone! I've sent corrected files to the printer earlier today. There were production decisions that I had to deliberate over, as well as typographical errors that my editors and I caught during the process that I wanted fixed. These kinds of issues are nothing abnormal, but they do slow down the process a bit. A small snag, but we're full-steam ahead now. I promised to keep you guys informed and will continue to do so as I get further news! Cheers!
In site news, moving forward, I'm going to approach the Star Wars Expanded Universe Timeline in the same way that SE approaches it, in a kind of Trinitarian fashion: One Canon, Three Universes: EU, DU, and Infinities. Nothing will change at the outset, but I'll start by creating a separate section from the Infinities section.
1/16/23 Update Day!
Hello there, my crazy Starhoppers and Star Warriors! I've heard that the Episode I Adventures book series had gotten quite hard to find. So here it is: https://drive.google.com/file/d/10ISaVkiGz2WEvRwizmawjE9mQq8ck9_a/view?usp=sharing.
In update news, the printer, graphic designer, and I have been working hard these past two weeks, going back and forth to hammer out everything to their exacting specifications. As per your suggestions, I've requested bound proofs and those should be arriving in a week or so for me to look over. I've already found a few errors that I've wanted fixed, and assuming the proofs don't have anything additional that is egregious, I'll give them my "approval" and the printing will start.
When it comes to errors, the bottom line is this: there are going to be some. Despite all of the hard work my editors, proofreaders, and I have put in to find and eradicate them, in a 1000+ page document, it's inevitable that some are going to slip through. In the big publishing houses, they have a team of full-time proofreaders going over drafts, but even in that scenario, in your standard 2-300 page book, errors slip in. Perfection is an ideal that we strive for, but one we can't hope to attain, and to hold up a work for the sake of perfectionism is a fool's game. That doesn't mean you don't put the work in (and if you talk to my editors, they'll tell you we certainly have!) But you have to move forward...
Instead of having you guys wait half a month for updates, from here on out, I'm just going to let you know any major progress that occurs as it occurs. The arrival of the bound proofs, the start of printing, the arrival of books, and when I mail them out. That kind of means the suspension of Update Days for awhile, though I'd like to start them up again with the Han Solo books (which have been proceeding nicely behind-the-scenes) as that gets closer to production. And expect updates in regards to LegendsCon! Until then, MTFBWY!
1/7/23 Site Update
Shout-out to David Koziol for helping me better place Darth Vader and the Lost Command after Imperial Commando: 501st. I have other corrections and updates to make, which I'll manage in the days ahead while SE is at the printer.
1/1/23 Update Day and Happy New Year!
Hope all of you Starhoppers and Star Warriors are doing well in 2023!

The files are with the printer!!

The sequence of events will be as follows: in about three days, they'll send me a proof copy showing me exactly what the books are going to look like. I'll spend about half a day going over it carefully to make sure everything looks correct. Then, I'll give my thumbs up (or send corrections if anything needs it). Then, it takes roughly about 20 days for them to print up books, and another few days to ship them to me, at which point I'll take a picture with the stacks and start packaging them, which given the amount there are will take a few days. Then, it's a few trips to the post office, and I'll email all of you with confirmation... And then I can rest for a bit while beginning work on proofreading the next project, the Hungarian Han Solo books, while helping Kyle with the SE audio drama and Corey with the SE Atlas.

So, thanks to all of you for your amazing contributions, support, patience, suggestions, and fellowship! I love you all and I'll see you again on the 15th!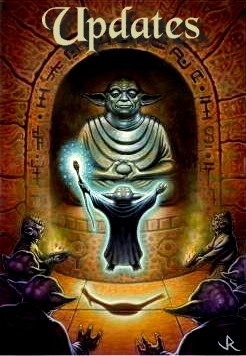 Listed by year is the archived news for that year, as well as the website updates that had originally been on a separate page. I've decided to combine them by date for those long-time fans of this site, as well as any that are curious to see my chronological thoughts and editorials over the years. Occasionally, you'll see non-Star Wars material from my other timeline sites included, as this was before I had the lightbulb moment when I realized that each universe should have its own "latest news" and "updates" page. Please note too that these pages are being kept for nostalgia and research purposes. None of the internal links, of which there are many, will actually work, as they were created at the time the Star Wars Expanded Universe Timeline was listed under the umbrella site Timelineuniverse.net, which is no longer the case.
Archived News 2010, 2011, 2012 and 2013
Archived News 2003
Archived News 2002