5/7/19 Wow! Fundraiser Exceeds Goals!
Star Wars EU fans are truly the best fans in the world! We have exceeded our goal to pay for illustrations for the extended edition of Supernatural Encounters! Thank you so much! I can't wait to send you guys your perks! For any latecomers who would like to still contribute, we can still accept donations for most perks, but not the Tuckerism. All funds will still go the artist and production of the perks. For fans who weren't able to contribute, no worries! The story and all its illustrations will be available for free right here on this site! We're looking at a late summer/early Fall release! PDFs to follow.
In unrelated site news, I added the home video games, Episode I: Battle for Naboo, and Battlefront: Elite Squadron. Thanks to Alex Payne for providing the info!
4/2/19 Fundraising for Supernatural Encounters!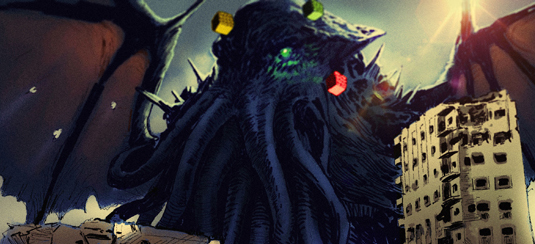 For those of you who'd like to contribute, I'm looking to raise $3,500.00 to pay for illustrations for the Star Wars novel Supernatural Encounters. Fans who wish can support this effort, and with certain amounts you'll receive perks. Anything above the stated goal will be put towards additional illustrations.
Here are the perks:
A. $20.00-$49.00: Your name in the "contributor credits" at the end.
B. $50.00-$99.00: A plus a softcover trade paperback with black & white illustrations.
C. $100.00-$199.00: A plus a hardcover copy of the book with color and black & white illustrations.
D. $200.00-$299.00: A and C plus your fan-made character name or a Tuckerism (an anagram) of your name in the story, as per my discretion.
E. $300.00 and up: A, B, and D.
All physical copies will be produced on a one-time limited edition basis and will not be for sale. Books will be shipped out as soon as they're available.
Click here to contribute: https://paypal.me/pools/campaign/111255509986746187
Disclaimer: This is a not-for-profit fan project that is not intended for commercial use. All publicly recognizable characters, settings, etc. are the property of their respective owners Lucasfilm/Disney. No copyright infringement is intended or implied.
3/3/19 Ewoks, Droids, and a French Translation of Supernatural Encounters!
The amazing Alban Leloup joins the list of translators who will be bringing Supernatural Encounters to your local language group, this time French!
You fans of the still-unreleased Droids and Ewoks animated series, click on the link to your right for new, sharp, cleaned-up versions of those three seasons! Special thanks to Thall Joben for releasing them on Youtube, and Rich Handley for zipping them up for us!
2/13/19 New EU and Sith Edition of Supernatural Encounters Update
The latter first: Clearly I missed the deadline to release the Special Sith Edition, but I didn't realize at the time how the addition of cut material would require a bit of reworking, though in ways that I think are necessary to improve the chronological flow of the story, which anyone whose read it thus far will admit can be a bit challenging to follow. Also, there is a lot of new material, two or three new chapters (which are posted on the timelines), and a lot of endnotes, all of which needs proofreading before it's ready. I don't want to catch anymore typos! :)
The former: Marvel Comics confirmed today that they are doing a new story set in the Expanded Universe! Yes, it's true. This is something fans have awaited for a long time and is still surprising, gleefully so, for many. It will called Star Wars #108 to represent the fact that the original Marvel series had ended at issue #107. Storywise, however, it will be a sequel to issue #50: The Crimson Forever, and include not only Luke, Han, and Leia, but Domina Tagge, Valance the bounty hunter, Jaxxon, and Amaiza! How do you beat that, I don't know, but it's certainly a milestone given that Domina's story goes back to 1981, and in fact was never properly concluded. The author Matthew Rosenberg is clearly a fan, and although this is being planned as a one-shot, take a look at some of the ideas he has for future stories if this one sells well. EU FANS: MAKE SURE IT SELLS WELL!! :) Anyway, the press release is here and worth checking out: https://comicbook.com/starwars/2019/02/13/star-wars-comics-legends-marvel-han-solo-jaxxon-valance/
1/31/19 Expanded Edition of Supernatural Encounters and Endnotes!
Some of you know I cut a bit of material from the published version of Supernatural Encounters for various reason, some of which was because I felt it had gotten too long; some of which because it needed more research and I ran out of time. So to this end, a big thank you to Ryan Shepherd and Edward Dodds for their tremendous help, ideas, and research, ensuring that the expanded edition of Supernatural Encounters does not have any errors. The plan is to have it out on 2/6/19. The PDF will follow in the days ahead. So stay tuned!