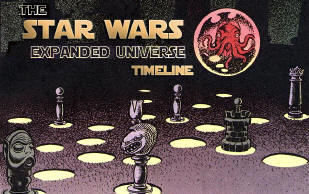 Click on the era symbol for description
Click on the title to go that particular era
Lost (and found) Star Wars stories

Articles, columns and quotes in defense of the Star Wars Expanded Universe!

The goal of the all-volunteer, non-profit Twin Suns Foundation is to promote reading and writing around the world, and serve as the voice for the Star Wars Expanded Universe Movement! Fundraisers, book donations, billboards, check 'em all out today!

Eddie Van Der Heidjen's amazingly exhaustive page!

Robert Mullin's wildly unique chronology project attempts to fuse the EU canon with Disney's.

Long forgotten, un-reprinted Star Wars adventures and nonfiction literature

TBone's famous Star Wars site include cut-scenes, scripts, and so much more!

Plif lives with Marvel Star Wars stats and loads of fun pages!

Fascinating study of the changes made to the original trilogy

This site's original pre-Filoni Clone Wars Timeline

Another chronology of the Clone Wars incorporates older stories in relation to the animated series

Everything you always wanted to know about the Star Wars Holiday Special!
Starwarstimeline.net is on:

Archived News from 2003
Click Here for Archived News from 2002
12/18/03 LOTR: ROTK is a cinematic masterpiece! I won't post my final review until I've seen it at least one more time. I did miss some scenes from the books, but I know that come November, most of the truncations will be addressed in the Extended Edition DVD which promises to restore at least an hour of footage. Below are some pictures I took at the Westbury UA Theater. Those of us who went early had a ball! I'm always pleasantly surprised to meet Tolkien fans young and old who are knowledgeable and interesting people who care about important things. Between games of chess, discussions of American History and general excitement over the artistic masterpiece of Tolkien's books and Peter Jackson's adaptations, everyone (over 25 people in all at the head of the line) had a great time!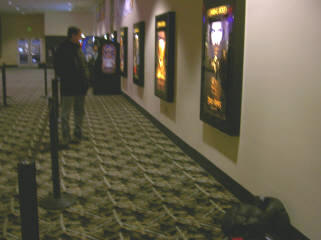 The lobby at 4:30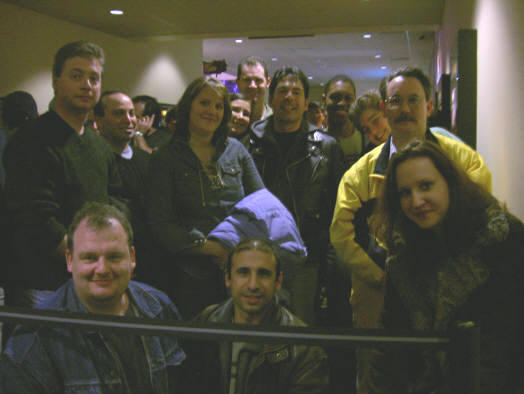 The lobby at 6:30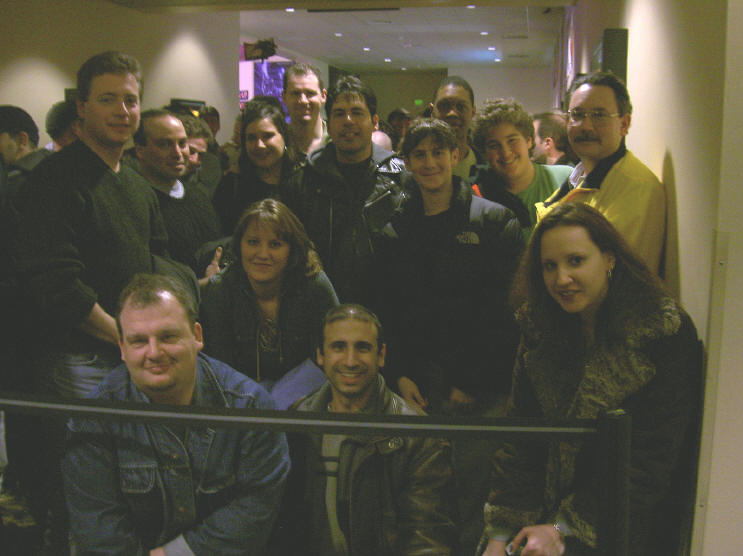 ((from left to right and top row to bottom): Carl, Adam, Jeanice, Patrick, me, Jared, (someone who's name I forgot - sorry), Marc, Pete, Rich, Karen, Paul and Kim
12/17/03
12/16/03
12/15/03 LOTR: ROTK receives an unprecedented 100% Positive Reviews count on the "tomatometer" (http://www.rottentomatoes.com), a tally of all newspaper and website reviews! Get your fix of reviews at http://www.rottentomatoes.com/m/TheLordoftheRingsTheReturnoftheKing-1127213/)!
12/15/03
12/14/03
12/03/03 A collective shout of joy went up on November 18th when The Two Towers Extended Edition hit store shelves and personal mailboxes! Once again, a great film was transformed into a masterpiece. Come next November, this is expected to happen again, not only for Lord of the Rings fans, but Star Wars ones as well. It is confirmed that November 4th will see the first release of the Classic Trilogy on DVD! As of now, it appears they will be released separately and (apparently) as a boxed set. No word yet on whether or not this is just the Special Edition (which has recently had more work done on it) or the suped-up Archive (Ultimate) Edition that we've been hearing so much about. I strongly believe that we are going to see the Special Edition in November, although like I mentioned above, this will have some new digital imagery which was not seen in the theatrical releases (one confirmed fix is the shorted out lightsabers from the lightsaber duel between Obi Wan and Vader in A New Hope). I am pretty sure the Archived Editions (which is rumored to have major new scenes and changes) will be released as a six-disc set after the debut of Episode III.
Note: Exactly two weeks till the debut of Return of the King, the third and final Lord of the Rings film! Word on the street is that New Line is in the process of securing the rights to The Hobbit, although no confirmation has yet appeared. Difficulties with a film adaptation of The Hobbit (which saw an animated version back in '77) revolve around tricky legalities as two separate entities currently own the rights. Peter Jackson has said that he has not yet been approached to do it, but if so, it will have to wait till after his remake of King Kong, but that nevertheless, he looks forward to completing the Middle-Earth saga!
11/13/03 Matrix fans disappointed about the ruination of their beloved trilogy? Star Wars fans anxious about the third and last entry in the series? Well, put all your cares aside because in less than one week (Nov. 18th) Lord of the Rings: The Two Towers Extended Edition on DVD will be here! Yes, that's right! Over 3 hours and 43 minutes of glorious LOTR perfection that could only come from the imagination of J.R.R. Tolkien and the filmmaking genius of Peter Jackson and co. Glowing reviews have been coming in on various sites (www.Digitalbits.com, www.DVDReview.com, www.CHUD.net, to name a few) regarding it as THE disk to have this year! For those of you who can't get it nearby (or for a reasonable price) both www.DeepdiscountDVD.com and www.Amazon.com have it for roughly $25.00 (the boxed set with Gollum statue is little more than double that). After that, it will be less than a month to the third and final installment Return of the King, the film which Peter Jackson and Elijah Wood describe as their favorite!
This next bit of news is totally unrelated to this site, but fans of the old Black Sabbath can rejoice again! The Black Box set has a new release date of March 2, 2004. According to Joe Siegler's Black Sabbath site:
"The contents of the recordings remain the same - there are no changes there [This includes the 8 original albums with Ozzy 1970-1978, a DVD of a live performance and a book with complete lyrics]. I've heard the albums from the set already, they're by far the best sounding versions of the old Ozzy era Sabbath albums that I've heard to date." Good news indeed!
11/7/03 It's confirmed! Star Wars the Classic Trilogy will be out in September of the coming year! More good news is that the Clone Wars cartoons might also be released before the end of this year (although that part is a rumor and I would not be surprised if it was in the new year). So for those of you who can't stand to have to wait to get the whole story of the Clone Wars, the DVD will remedy that. In more rumor news, there may indeed be more animated shows in the future (potentially proper episode length), as well as a live-action show! Keep in mind, of course, that we're talking post Episode III and nothing as early as 2006. Still, it is an exciting prospect to be sure!
11/06/03 In movie news, The Matrix Revolutions is in theaters now, as is the Director's Cut of Alien. Expect the 9-disk Alien Quadrilogy in early December. Specs are out on it (see www.Digitalbits.com for more details), but the main good news is that Alien 3 will have a half-hour of new footage restored into the film! Keep in mind the 18th of this month for the much-awaited Lord of the Rings: The Two Towers Special Edition with over 40 minutes of new scenes! Chances are, like its predecessor before it, this will be the One DVD to rule them all this year! In Star Wars news, rumors keep circulating that we will see the classic trilogy (special editions likely) available by the end of 2004. Other rumors indicate that there have been more touch-ups made to it, including repairing the lightsabers of Obi-Wan and Darth Vader during their final duel in ANH. Sounds good, but we'll have to wait to see what transpires. Also keep your eyes peeled this Friday to the Cartoon Network as the first of the animated Clone Wars shorts will be aired at 8:00 Eastern Time. Reviews of this series are running high, so despite its ridiculously short length, it should prove to be very good.
In completely unrelated news, any fans of the legendary Black Sabbath will want to know that a new digitally remastered box set of the complete first eight albums (which encompasses the classic years of Black Sabbath with lead singer Ozzy Osbourne) will be released in the early part of this coming year. Titled, Black Box: The Complete Original Black Sabbath (1970-1978), there is currently no release date, but I'll post here as soon as I hear of one.
10/15/03 Sorry for the lack of news posts lately. Lots of stuff on the horizon... SW: The Final Prophecy (second-to-last book in the NJO) is out and is an excellent read. Conan: The next Conan film (still based on Milius' King Conan script) will go on without Arnold Schwarzenegger! Also, if you haven't yet, pick up the new, pure, unadulterated Robert E. Howard Conan book (yes that means no L. Sprague DeCamp interference). Amazon has it as an affordable trade paperback. LOTR: As most of you know, November 18th marks the date of the Extended Edition DVD of The Two Towers (with an additional 43 minutes of footage!). And, of course, start getting in line because December 17 is Return of the King! And while most showings of Trilogy Tuesday (back to back extended editions culminating in ROTK) are sold out in the US, keep in mind that the Extended Editions will be playing theatrically for two weeks prior to ROTK (FOTR the first week and TTT the following).
DVD's to watch out for: Aside from the aforementioned The Two Towers on 11/18, we have the Indiana Jones Trilogy on 10/21, Battlestar Galactica (both the debut and the two seasons) on 10/21, Pixar fans can pick up Finding Nemo on 11/4, and another excellent film, Whale Rider on 10/28. Incidentally, for horror fans, John Carpenter has a boxed collection out (including Prince of Darkness, They Live, Village of the Damned, and the Thing). As of yet, I do not know if the Thing is anamorphic widescreen (the former edition had not been), but I aim to find out. Fans of Baraka and the Quatsi trilogy should go and pick up the final part, Naqoyqatsi, has finally been released. Around the bend will be some more great releases: Pirates of the Caribbean on 12/02/03 and at long last a (true) special edition of Romero's classic Dawn of the Dead! (The special edition of Day of the Dead was excellent!). As if that wasn't enough, don't forget the new Aliens box set which will contain special editions of all 4 Alien films!
8/27/03 Some of you have mentioned a bit of difficulty in locating the page in which to post your reviews of your favorite Star Wars stories. Well, I've now posted on a link on the left border that accompanies all the timeline pages. It's called Reviews, and that nasty fellow representing the link is none other than C3-PX, a somewhat caustic distant cousin of C-3PO, who's really insistent that you send in your comments and reviews soon.
8/26/03 The Chronology of Middle-Earth is at last complete!!! Pick up your TTT DVD and head on back home to check out my new site! I've included a biography, a short essay with links, a list of Tolkien must-reads (non Middle-Earth) as well as the chronology itself which is sure to cause controversy as I've included references to non-Tolkien Middle-Earth tales! No, no, not those steamy Sam/Frodo pieces you'll find multiplying across the Internet, nor even the modern-day fan-fiction... You'll have to see for yourselves. Enjoy and drop me a line to let me know what you think!
8/19/03 I'm back up. My computer appears to have gotten that nasty virus that attacked Microsoft and laid it to rest for a week while my good friend, Carl Libsman, went to work fixing it, and thankfully, saving many of my important documents, including this very site! Lesson to all: Back up your data on CDs!
It is done. The History page of Star Wars Expanded Universe Timeline is complete with covers for nearly every Star Wars story published! As you can imagine, this has been a rather large undertaking and I'm glad to finally have it complete. Also reviews and comments on your favorite stories are starting to slowly trickle in, so there's plenty of room for yours! Next up: The Chronology of Middle-Earth!
7/27/03 Hrum Hoom,LOTR news here: Anybody interested in spoilers for the November release of the Two Towers Extended Edition DVD?! Here it is: http://www.aintitcool.com/display.cgi?id=15741. For those who prefer to remain spoiler-free, let me just say that come November you won't be disappointed. From what I've read, the added scenes (nearly 45 minutes of them!) are every bit as integral to the story as last year's Extended Edition was to Fellowship, adding depth to all of the characters (especially the unfairly maligned Faramir), smoothing out the pacing and scene transitions (admittedly the theatrical edition's sole flaw), adding increased humor, pathos and beauty, as well as moments of sheer mind-blowing spectacle, overall widening out the narrative both logically and artistically, and once again, bringing it that much closer to the book.
In other news, fans of this site and LOTR in the Long Island area are welcome to join myself and a few friends on line at the Farmingdale Theater on Wednesday, December 17th for Return of the King. Times will become more available as we get nearer to the deadline.
7/22/03 Updates on the Star Wars site are almost complete. Keep checking the History section for the most current Timeline. There's news and new releases on other fronts as well, which I'll be posting as soon as I'm done, which I hope will be shortly. Thanks for your continued support!
7/10/03 Star Wars: Just a quick update. Everyone interested in the most updated Star Wars Timeline, the one on the History section is the only one that is current. Due to all the cover images I'm uploading, I've been solely focusing on that portion of the site and haven't yet had the chance to update the individual sections.
7/2/03 Star Wars: Hard at work uploading cover images. This is not a quick project, so expect it to take a little while. New placements for Tales 16 are up and have linked WOTC's "Planet Hoppers" stories to the site as well. News on the Hasbro Short Story Collection is available on Theforce.net. Essentially, you will be able to pick up this anthology of short stories with the purchase of one of several toys which should become available between July and August. All three short stories will be together in one volume so you need only pick up one toy to get all the stories...
6/16/03 Apologies to everyone trying to access this site via its ".net" suffix. I hadn't realized it expired until it did and the transfer process (to the less expensive DiscountDomainRegistry) took longer than anticipated (you should never let a domain expire especially if you plan to transfer it). Nevertheless, the ".com" has been up and I've already taken measures in that regard. Good news: Almost done scanning scanning images for the Star Wars EU Timeline and have even posted some links. I'm hoping everyone out there will send me reviews and comments on their favorite Star Wars titles to include with the cover images. Also, good news for LOTR fans who've patiently been waiting for the timeline, I've decided to go ahead and focus on that as my next endeavour. As I've mentioned before, this is NOT going to be a long or extensive site. Unlike so many other franchises, The Tolkien Estate, for better or worse (in my opinion worse), has only allowed a very few smattering of stories to be written about Middle Earth outside of the writings of the Professor himself. Perfectionists that they are, this is not terribly surprising, but a little sad, as there are so many great tales yet to be told. Nonetheless, I will provide the chronology for those few that do exist (and of course their sources so you can go track them down). And if you're good, I may even show you some wild (and I do mean wild) unofficial Russian take-offs that must have the Estate up in arms! Keep checking here, or drop me an email to find out how soon this site will be done (not very long now). I'm going for a month, but feel free to light a fire under me if too long passes and no updates are forthcoming. In the meantime, preorder your TTT DVD's: Two months and counting!
6/10/93 Star Wars news: Shatterpoint: A Clone Wars novel is out!!! Amazon.com sent it to me on the 8th so go get a copy!
5/28/03 Star Wars news: The latest issue of Empire is available and it's the much anticipated Biggs Darklighter story arch. Paul Chadwick and Doug Wheatley are at the helm, and it looks to have been worth the wait! Also, the second issue of Jedi: Shaak Ti is available, and with everyone's favorite team-up of Ostrander and Duursema, how can you go wrong?!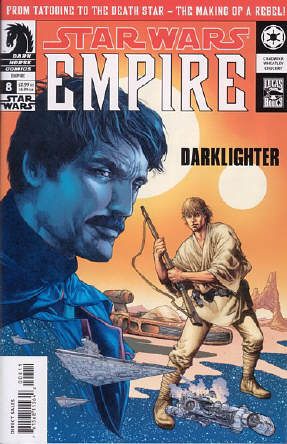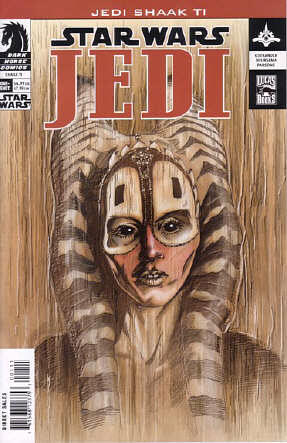 4/25/03 Star Wars news: It's here! My new page called "Comments and Continuity Fixes" is at last online with guidelines for you to post your comments, reviews, remembrances and continuity-fixes for all your favorite Star Wars expanded universe stories! So, think up your favorite books, comics, short stories, cartoons, whatever (just make sure you post each separately) and head on over there, and just maybe you'll see your words posted here on this site later this year! Click here to check it out!

4/15/03 LOTR news: As reported on www.theonering.net, there is very good news regarding The Two Towers Extended Edition DVD! Read below (from the fan club magazine):

Are you looking at about the same amount of additional footage for the Extended Cut of The Two Towers as you had on The Fellowship of the Ring?

PJ - "We're actually looking at a little bit more. We've ended up with about 43 minutes of additional material: I think The Fellowship had 32 minutes."

PJ - "I think the thing I am most excited about is the fleshing out and expansion of the Treebeard/Ent story. His story, more than any other single part of the film, was reduced for the theatrical version. Most of the Treebeard stuff is humorous. We have a great scene-which I really would have loved to put in the theatrical version-where he recites really bad poetry to the Hobbits, who are desperately trying not to fall asleep because that would be rude, and they don't want to be rude. In addition to the Treebeard material in that storyline, we also have a really funny sequence with

Merry and Pippin and the Ent-draught, which is pretty much taken right from the book. There are a lot more surprises in that extra Fangorn material."

This is exciting news! November can't get here soon enough!

In Star Wars news: If you haven't already, Jude Watson's newest Jedi Quest (#6: The Shadow Trap) is out. Also, I've just completed the latest Boba Fett book (#3: Maze of Deception) which is the best one yet, taking place entirely on Aargau (from Marvel #48, recently reprinted in "A Long Time Ago 3: Resurrection of Evil"), this time Fett is in way over his head and is being hunted down by none other than the Jedi killer, Aurra Sing! Finally, Amazon.com is finally shipping "A Long Time Ago 4: Screams in the Void"! The next one shouldn't be far behind.

4/9/03 Oz news: What do you get when you cross the Evil Dead with the Land of Oz? Apparently, Todd McFarlane has found the answer to that question! Warning! Not for the kids! http://www.spawn.com/toys/series.aspx?division=toys&category=horror&series=monsters2

Star Wars: Well, I'm finally getting around to scanning cover images for you guys. Note, this is not a quick and easy process. There are a LOT of Star Wars books and comics, and currently, I'm highlighting trade paperbacks over individual issues at first. I will get to individual comic issues once I've completed the trades and novels in a few weeks. Also, I've been seriously toying with the idea of including a Comments and Continuity Fixes section where YOU the fan, can write in with your fondest memories of your favorite SW EU stories, or if you prefer, write in ideas for continuity fixes... So, what do you think? Before you start inundating me with letters and ideas, keep in mind that there's no guarantee your letter will be posted, however, if you keep these three things in mind, the chances are much higher that it will:

a) This is a literate site, therefore, I expect your letters to be relatively intelligent and thought out. NO "Jar Jar sux!" immaturity here and NO profanity of any kind! I guarantee you your letter will be deleted quicker than it took for you to press SEND!

b) I prefer positive comments to negative ones. Not that you can't include constructive criticism, but I prefer a positive tone overall;

c) Try to frame either your Comments or Continuity Fixes on individual titles as opposed to multiple ones. When I finally get around to compiling everything to post online, I would like to organize with links to specific titles.

4/4/03 Star Wars news: Here's a transcript from an interview with George Lucas from The Directors on Episode III and the prequels in general:
There's only one more installment, itıs a darker version of Star Wars. Itıs not as dark as a Quentin Terrantino movie, but at the same time for Star Wars it will be pretty dark. Iım not sure, y' know, how popular it's going to be. It may be popular with the fans, but I'm not sure how popular it will be with the general public. So, I expect that one to be less financially successful than the other ones. But, y' know, I gotta tell a story. I see Star Wars as a six part movie done in twelve hours. I don't see them as individual pieces. I don't see them as individual episodes. I see them as one -- one six episode movie.²

I'm not too great at multi-tasking, mostly I do one thing at a time. I sorta get one thing in order and then I get people in charge of that and I move away and I do something else and I work on that. I have a lot of friends, Francis and Steven especially, who, y' know, can produce, and direct and write and do all these things all simultaneously and it just drives me crazy. So, on that part I'm not that great at it. I get something sorta under control and then I go off and do something else and then I come back and see whatıs happened while I was gone, but itıs especially true of directing. When I'm directing Iım pretty single-minded and thatıs ALL I can do is just that.

Well, I hope my work is going to be remembered in a better light than it is today [laughs] But, I think in time, once the kind of superficial aspects of the films have been forgotten, and people actually look at the movies for what they are, I think they will find them rather fascinating and Iım hoping they will have delved further into them than the sort of contemporary analysis and see them really for what they are, which are, more social in natural. They're more sociological than I think most people, at this point in time, want to think of them. I think they'll be able to combine the cultural impact that theyıve had and then be able to see more clearly how that happened and why that happened. And put them in that place of cultural resonance and what the actual work is itself. Right now that's all been kind of been mixed up in a funny kind of way and itıs gotten very controversial and people have very strong opinions one way or another and I think in time a lot of the contemporary feelings about the films will have drifted away and people will be able to see the films in their true light. Theyıre very simple and very complex at the same time.²
3/31/03 Oz fans: Good news! David Hulan's Eureka in Oz is finally available to read as an illustrated E-Book! By all means, check this one out! You can download this PDF file at: http://www.redhen-publications.com/Oz.html . Please bookmark this site, as The Magic Carpet of Oz will also soon be available from it! In other Oz publishing, Tails of the Cowardly Lion and Friends has just published Chris Dulabone'sDo it for Oz!. You can pick it up at their site: TOTCLAF
In Star Wars news, the new Insider is out with a new short story by Troy Denning which takes place a few months after Tatooine Ghost. Incidentally, if you haven't yet picked up Tatooine Ghost, I highly recommend it. It's a great bridge story between the old Trilogy and the new and in many ways is bit more of a literary endeavour than what many have become accustomed to. The author successfully balances the action with dramatic underpinnings and a haunting melancholic journey that utilizes subtle but effective metaphors illustrating growth and the necessity for letting the past go.
3/16/03 Conan news: The Good news: Kurt Busiek will be writing the new Conan series for Dark Horse Comics. Now the bad: They will not be following the continuity established by Roy Thomas 30 years ago by Roy Thomas. For some, this might be good news, however, for fans of the Marvel tales, this adds yet another element of contradiction to an already contradictory story. There's an interview with Busiek on Comicon.com as well as an email forum which Kurt answered questions. Below is a quote regarding Conan continuity. For the full transcript, goto http://www.comicon.com/cgi-bin/pulse.cgi?http%3A//www.comicon.com/cgi-bin/ultimatebb.cgi%3Fubb%3Dget_topic%26f%3D36%26t%3D000767
Originally posted by Tue Sorensen:
Kurt, though you're not incorporating the Marvel Conan material, could you perhaps try to not contradict it, either?
No, sorry. There's way too much of it, and too much of Conan's life is told in so much detail that it'd be impossible to start fresh and tell an exciting story if every time we got to an important part of Conan's life we had to do it exactly as Marvel did, or sashay around it and not refer to, say, how he met Belit, or his encounters with Thoth-Amon, or what kind of clothes he wore. This won't be UNTOLD TALES OF CONAN -- it'll be a new beginning, building on the REH foundations in its own way, just as Roy wasn't tied to what was in the non-REH books and stories (and when, eventually, he did adapt some of them, he "freely adapted" them, modifying material left and right to fit his own take), or later novel-writers weren't tied to what Roy had done.
Not only that, but there's plenty of really bad stuff in between Roy's runs, some of which contradicts earlier stuff, or doesn't remotely fit in with Conan's career.
No offense meant to anyone who's worked on any version of Conan, but we're building on the Howard Conan. Not the Marvel Conan, not the deCamp Conan, not the Jordan Conan, not the movie Conan, not the cartoon Conan.
This is a fresh start.
3/19/03 In Star Wars news: From DigitalBits.com: Original Trilogy Campaign update. Our online petition went from about 3,000 signatures to over 9,000 signatures in just 24 hours. Traffic was so great, in fact, that the campaign website was tough to log onto at times yesterday. So those of you who didn't (or couldn't) sign on yesterday, please do so today. And encourage everyone you know to do so as well. It only takes a few moments and it makes a big difference. You can be sure Lucasfilm is already paying attention.

3/17/03 Star Wars news: Here it is: A concerted effort by several notable DVD and movie sites have formed a united petition to have George Lucas put the original trilogy on DVD. As many of you already know, Lucas had decided NOT to include the originals on DVD, allowing them to essentially disappear (video tape over a period of many, many years will eventually break down) from existence. This petition essentially says, "Yes, give us the suped up Ultimate Editions you have planned, but also give us the original trilogy as was theatrically presented in 1977, 1980 and 1983 as well". Click on any of these links below to go to the main site which has the petition. You'll have to include your *real* name, address and email address for this to work:
Join the campaign! Original Star Wars Trilogy on DVD!
3/16/03 Star Wars EU news: Well, Dark Horse has announced the final Marvel reprint, entitled "Far, Far Away" and contrary to the hopes of some, it will not contain any Marvel UK material, but rather will conclude the US run to issue 107. Oh well! It's still great to have these as beautifully re-colored trades! Hopefully, if they continue to sell well, perhaps Dark Horse will in fact conclude reprinting the UK only stories, not to mention the Pizzazz strips in their entirety. In other Dark Horse news, no word yet on what they intend to do with their Conan license... Let's hope they'll reprint the old Thomas/Buscema newspaper strips that are impossible to find!
3/13/03 Interesting tidbit of Star Wars news from Sue Rostoni. Apparently, Star Wars Episode III will take place 3 years after Episode II's Attack of the Clones. This is a change from the previously held 2 years that Lucasfilm has been citing for some time.
3/11/03 I'm pleased to say that The Star Wars Timeline is updated to include the titles of both the old newspaper strips and the Marvel series (which formerly had only been indicated by number). While it's not quite as streamlined as before (Indicating Star Wars #8-15 is far more expedient than listing each one individually), the titles have a charm all their own, and now rightfully stake their claim on this site alongside their more modern counterparts. Now, if I ever get around to creating links to cover images, it'll really be a miracle! Also, be sure to pick up the latest saga in the New Jedi Order series: Force Heretic I! This is yet another great story that is the first of what promises to be a fantastic trilogy! The NJO series is winding down with only a few titles left! If you haven't yet sought out this galaxy-changing series (and I'm not using hyperbole when I say that), then by all means do so! You may be in for a few surprises!
3/6/03 In Conan news...
The wait is OVER! Wandering Star presents the original Conan -- Robert E. Howard's acclaimed tales of Hyborian Age adventure! Unchained! Untamed! Howard's greatest hero -- fully restored, authoritative texts, complete in three volumes, with a
treasure trove of special extras -- for the first time EVER!



Luxury edition
Full color paintings
Profusely illustrated with exquisite black and white line work throughout
Slipcased with embossed color plate
Dust jacket
Gilt edged
Embossed cover
Signed and numbered by award-winning artist Mark Schultz!
From the Robert E. Howard archives comes a wealth of never before seen material: contextual notes, synopses, plot outlines, initial drafts, original ideas, notes, even Howard's own hand-drawn maps of the Hyborian world -- everything Conan's creator ever wrote about the greatest barbarian adventurer of all time!
Of special note is the previously unpublished first version of Howard's debut Conan tale, "The Phoenix on the Sword." This is the original draft which Howard initially submitted to Weird Tales Magazine, and which was later condensed and rewritten by Howard for publication.
The never before seen material in this book sheds new light on Conan, his personality, and the genesis of the character by one of the most creative literary minds of the 1930's, Robert E. Howard.
From Wandering Star comes a signed, limited edition collectable equal to the best illustrated classics. The finest craftsmen, artists, and designers have produced a masterpiece that promises to be a crown jewel in any library.
The first book in a three volume set, textually restored and meticulously researched by Howard scholar Patrice Louinet, with original illustrations and stunning new full color oil paintings from award-winning artist Mark Schultz.
Interested, head on over to http://www.wanderingplanet.com/conan/cnbook.html
3/5/03 On the Star Wars front, I've decided to go back and list the titles of the Marvel comics (now Dark Horse Comics although I think we'll forever be referring to these as 'The Marvel series'), which along with the newspaper strip reprints, are the only titles that are solely numbered and not named. And that just isn't right. If you don't see this change in the next week or so, feel free to drop me a line with a kick-in-the-pants reminder! And speaking of Marvel, Dark Horse's newest trade paperback, "A Long Time Ago... Vol. 4: Screams in the Void" should be available any day now. Right on its heels aught to be "A Long Time Ago... Vol. 5: Fool's Bounty" (assuming things stay on schedule). Do not hesitate to pick these ones up (along with the entire "A Long Time Ago" trades) as these collections reprint some of the most enjoyable Star Wars stories written from back in the day! Randy Stradley, of Dark Horse infamy, says we are entering a 'new Golden Age' of Star Wars comics, and by the look of things, he may be right. Issue #50 of Republic and Jedi: Mace Windu are both excellent issues with great stories and great artwork! Things are finally looking up for Dark Horse Star Wars comics!
2/27/03 Updated Star Wars Timeline to include new and upcoming Clone Wars comics.
2/25/03(From theforce.net): Dark Horse Comics have posted the final covers for Jedi: Mace Windu and Republic #50. They are pretty cool too! Both comics will be on sale this Wednesday, Feb. 26.
And yes, it's true. There will be a series of Star Wars: Clone Wars animated shorts (between 2-3 minutes) that will appear on the Cartoon Network in the near future. And yes, I am very annoyed that they're not doing a "proper" animated series instead of 20 episodes of shorts that will amount to nothing more than a single hour when it's finally released on DVD. Such is life. For more info, go to the official Star Wars website, www.Starwars.com.
2/19/03 The 4th annual Digital Bits Awards have been posted for Best and Worst DVDs of 2002. Check out the winners (and losers) at: http://www.thedigitalbits.com/articles/bitsy/4th/index.html .
2/13/03 More fun over at the Star Wars camp (about time too)!! Today, Random House published on its website a brand new exclusive Star Wars story about everyone's favorite couple, Han and Leia! Check it out now at: http://www.randomhouse.com/delrey/starwars/valentine.html. Also, Chewie's son, Lumpy, is featured in a brand new e-book entitled, A Forest Apart. It's been too long since we've seen the little guy! You can pick that up at http://www.contentlinkinc.com/eBookList.asp?Name=ISBN&Time=-1268934160&Caption=Matching+ISBNs. Also, Dark Horse Comics just released the first issue of a new story arch in their ongoing series. Princess, Warrior, involves Leia in a pre-A New Hope adventure (about a story long ago chronicled in Brian Daley's celebrated Radio Dramas)! Also, Star Wars: A Valentine Story has been released, once again highlighting the tumultuous romance between Han and Leia during the time of The Empire Strikes Back! Check 'em out at your local book and comic book stores or online at http://www.darkhorse.com/products/zones/z_starwars/index.html!
I'll be updating the site to include these and other new titles shortly!
2/5/03 Star Wars news: Today Randy Stradley (Dark Horse head honcho and recently appointed editor of upcoming Star Wars comics) created a quite a stir over a question he raised on the Dark Horse forums, namely, 'Should existing Star Wars continuity (which he views as messy and filled with stories he deems "silly") be thrown out?' or 'Should Dark Horse continue to work within it (which in his opinion stretches the bounds of credulity)?' Well, quite surprisingly, fans united for a change, and called for Randy's head on a plate! Overwhelmingly, they voted Yes to keeping continuity intact. The unfortunate aspect to all of this, in my opinion, is that due to the way Stradley worded his poll, he has become the subject of such intense vitriol and hatred that I myself, Continuity-King and all, felt it got a bit ridiculous and overblown. For one thing, while I may not agree with Stradley's opinions, I'm grateful that he even put it to a vote, rather than just make the decision based on his personal preferences, which another editor might have done (only then to richly deserve the horrible death fans would have brought upon him). Recall what Paramount did to Star Trek continuity back in the day! In his defense, Stradley said that he was in fact trying to stir up controversy and wrote it in such an overt way as to make it obvious that he was being controversial (and later admitted that LFL would not have allowed him to ignore continuity anyway). Some took it as an opportunity to write about why they felt continuity was so important. Others were too highly insulted by what they felt was a lack of respect for the fans and the Star Wars Universe that they lashed out at Stradley's character. Admittedly, I was pretty shocked and annoyed at first too, until I read through the threads and saw what Randy was doing. If you've got the time to wade through the many responses, head over to: http://www.darkhorse.com/community/boards/topic.tpl?_messageID=55860350626172. Otherwise, I've decided to post what I wrote here below for those of you who think like-mindedly, love continuity but don't appreciate all the Dark Side anger (Of course, if Dark Horse did destroy continuity, I would have no choice but to put a bounty on all their heads!).
Ok, here it is: "My vote of course is Yes. I say "of course" because I'm the creator of www.timelineuniverse.net and have invested a good deal of time (over ten years) creating a comprehensive SW chronology that works. Nevertheless, I'm beginning to understand Dark Horse's frustration. If it weren't for a certain sector of fans, keeping continuity in place wouldn't be such a chore. But they're always there to gripe, complain, nitpick, condemn and make mountains out of molehills over a stupid spelling error, or how many gun emplacements are on a particular ship, or some other ridiculous piece of minutia. You never saw this so much back in the Marvel days. Read the letters columns from then to now. It's a relatively new and disturbing trend that has mushroomed out of control thanks to the Internet and a growing brood of spoiled, bored and empty people. I will say this once and boldly: IT IS STORY THAT MATTERS! And yes, the Star Wars story as a whole encompasses 25 years of continuity, with all of its imperfections and wildly varying styles. Truthfully, it could never be thrown out by mere virtue of the fact that the majority of fans, most of whom are not vitriolic boors unable to see the forest for the trees, would be deeply disappointed and likely not support a Star Wars that descended into yet another vastly contradictory fictional universe, ala Star Trek and too many others.
Continuity, however, is hard work. It's not easy to remember hundreds of stories; that's why LFL is developing a database (they aught to just hook up diodes to Pablo's brain!) :) It's not easy to write interesting stories set within a time frame that already contains a large number of stories. It's not easy to write interesting stories, period. Not easy at all, but possible. And I respect the attempt, even if there are mistakes. I respect all the hard work that goes into putting out a book, comic, story, illustration. Also, I expect that those who are involved will do their best to put out the best story, illustration, editing, continuity checking, etc., that they can do. What I don't expect is perfection, nor do I have respect for those who do!
Randy: We've spoken many years ago in the past. I know you're not crazy about Hoojibs, for instance. I love 'em, but that's me! And there's probably a whole host of other things you're not thrilled with. The vast majority of SW fans aren't crazy about Jar Jar Binks (there's an understatement if ever there was one). Personally, I'm not terribly thrilled with Zahn's take on SW. Others loved it and hated Dark Empire (which I thought was brilliant!) instead. But the point is, these elements exist, and it isn't our universe to say that they don't or to ignore them out of continuity. So, we'll just have to put Plif on Luuke's shoulder battling Thrawn and the newest cloned Emperor which a Gungan accidentally created, and put out some great stories that fans will love, hate, glorify, vilify, discuss, argue over and contemplate in the recesses of their minds for years to come! To that mix, let's add new characters, new scenarios, new elements from the assorted bag of sci-fi, fantasy, westerns, romance, horror, drama, mystery, etc., genres, so that Star Wars never grows old or stale! I know you're up to the challenge, and if not, that's ok because I know you'll hire the right person(s) who is. So far, it's been a great ride and I am very grateful for both the new tales and the beautifully reprinted old ones (A Long Time Ago is a dream come true!) Thank you for all of it and keep it up!"
1/27/03 Updated Oz timeline to include a brief resources list which you can find at the end of the mainline timeline.
1/24/03 Have you picked up Eric Shanower's latest Oz book? For those of you who don't know, Eric Shanower is probably the best writer of Oz stories since L. Frank Baum, and is probably better! By all means, head over to www.hungrytigerpress.com and pick up The Salt Sorcerer of Oz. It's a hardcover collection of short stories, some which have been published before in various journals (Oz-Story magazine or the rare Oziana), except one which is mostly new and worth the price of the book alone -- The Silver Jug -- but all of which are amazing entries and all of which feature Shanower's breathtaking artwork! If you haven't tried Oz before and are looking for something that packs more than the usual emotional punch (these tales run the gamut from side-splitting to heartrending and everything in between), or if you're a fan of the old series that hasn't branched out to newer Oz tales, definitely pick this one up!
On the Star Wars front, the official site has just released a pretty cool publishing schedule which includes books from nearly all eras, from the end of the New Jedi Order series to The Clone Wars and even a New Republic book! Much to look forward to! Check it out here: http://www.starwars.com/eu/news/2003/01/news20030121.html. And while you're there, check out the feature on Splinter of the Mind's Eye. Released way back in 1978, this was the first Star Wars spin-off and remains of the most enjoyable! I was 8 when I picked it up at Alexander's (third floor - the toy, record and book department) and remember thinking that it was going to be the next sequel to Star Wars! We all know it wasn't, but I was only 8 after all. Back then, with only that book, the later Han Solo trilogy and the monthly Star Wars comics from Marvel, we managed to survive the aeons spanning three-year gap between films!
1/15/03 Been awhile! So how many times have you seen The Two Towers?! Still griping about Faramir? What? You're over that? Great! No big news here on this front. Finally updated the timelines with new (and old) material. I couldn't post for awhile as I needed to add more disk space. Well, it's shaping up that I in fact may be doing a Conan Chronology... I'm not making any promises, but we'll see. I'm feeling that old urge again! Be assured that you'll all be the first to know!
Return to the Gateway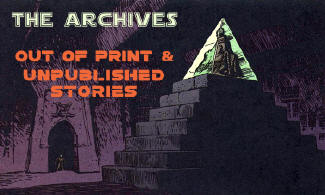 Note: Any unpublished or out-of-print Star Wars story will be taken down if/when officially released/reprinted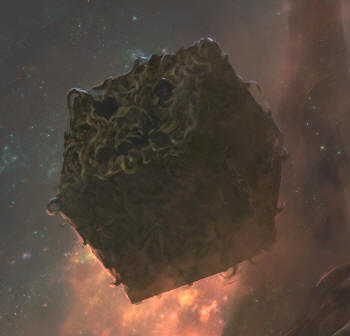 (Coming Soon!)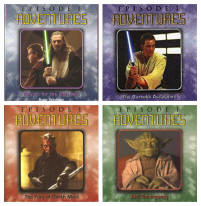 Episode I Adventures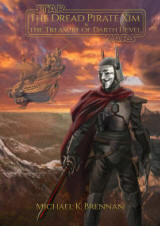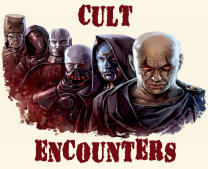 Cult Encounters
Droids ReAnimated: Parts 1 & 2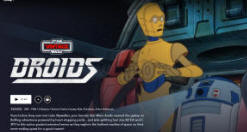 By Rich Handley & Abel Pena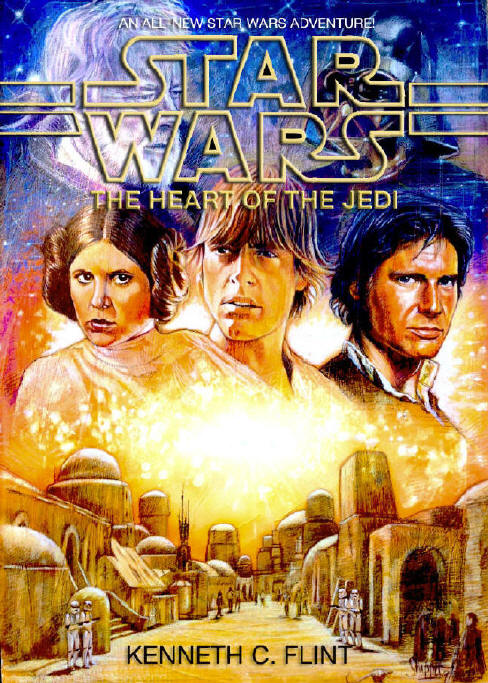 Heart of the Jedi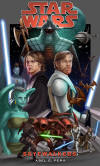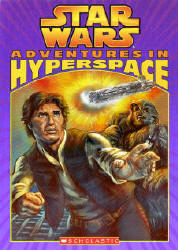 Adventures in Hyperspace #3
Star Wars Junior Books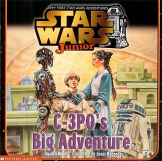 The complete twelve book series from the OOP Scholastic series from 1999-2000
Dig Magazine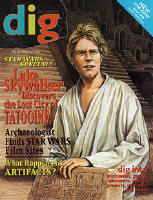 Rare archaeology magazine containing "The Lost City of Tatooine"

Complete four issues of the Coruscant Holo Net from the UK and US Clone Wars Magazines
Death Troopers

Recovered Messages from the Imperial Prison Barge Purge
The Clone Wars Titan Magazine

Star Wars Magazine

NOTE: These will only be up until they are scheduled to be reprinted/collected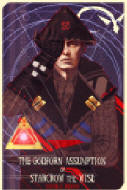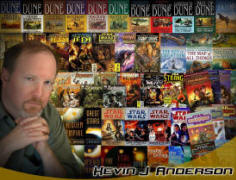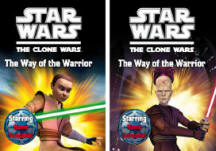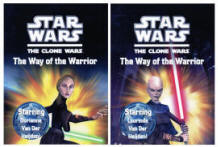 Clone Wars: Way of the Warrior


Translated Spanish Droids & Ewoks Comic-Books
(For the history of this series, go here)
Translated Plaza Joven Droids & Ewoks Storybook PDF
(For the history of this series, go here)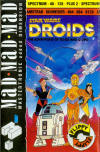 Droids 1988 Video-Game Prologue: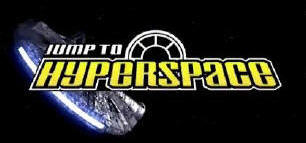 Online articles from 2004–2012 removed from the official website's Hyperspace, Starwars.com and Star Wars Blog.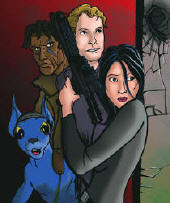 Rookies: No Turning Back
These webstrips take place between Episodes IV and V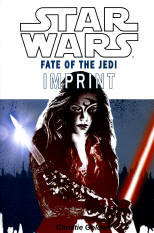 Fate of the Jedi: Imprint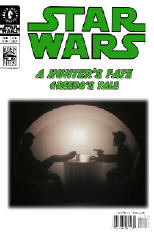 A Hunter's Fate: Greedo's Tale
Clone Wars Webcomics Seasons 1-3
Evasive Action webstrips
Hungarian Han Solo Books (PDFs)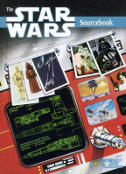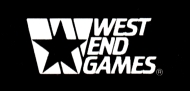 Sourcebooks, supplements & RPG Adventures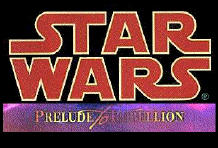 Lost Prelude to Rebellion webcomic
More to come!