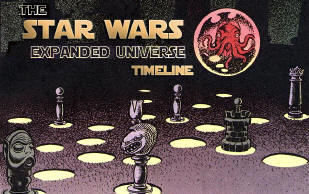 Click on the era symbol for description
Click on the title to go that particular era
Lost (and found) Star Wars stories

Articles, columns and quotes in defense of the Star Wars Expanded Universe!

The goal of the all-volunteer, non-profit Twin Suns Foundation is to promote reading and writing around the world, and serve as the voice for the Star Wars Expanded Universe Movement! Fundraisers, book donations, billboards, check 'em all out today!

Eddie Van Der Heidjen's amazingly exhaustive page!

Robert Mullin's wildly unique chronology project attempts to fuse the EU canon with Disney's.

Long forgotten, un-reprinted Star Wars adventures and nonfiction literature

TBone's famous Star Wars site include cut-scenes, scripts, and so much more!

Plif lives with Marvel Star Wars stats and loads of fun pages!

Fascinating study of the changes made to the original trilogy

This site's original pre-Filoni Clone Wars Timeline

Another chronology of the Clone Wars incorporates older stories in relation to the animated series

Everything you always wanted to know about the Star Wars Holiday Special!
Starwarstimeline.net is on: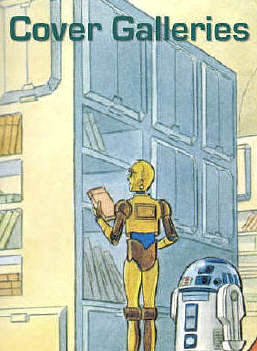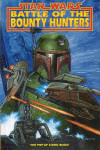 Click here for continuity notes on this series.
Galactic Battlegrounds: Prima's Official Strategy Guide: Pax Empirica


Imperial Troop Transport comic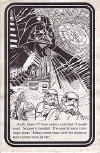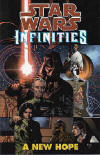 Infinites: The Empire Strikes Back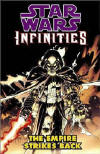 Infinities: Return of the Jedi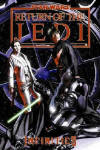 Jedi Quest Kids Club #2: Chewie Goes to the Dentist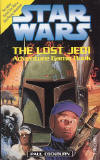 Note: The Lost Jedi Adventure Game Book is a 'Choose-Your-Own-Adventure" style book. The picture on top compiles both titles represented below, Jedi Dawn, and The Bounty Hunter. These titles were released only in the UK. As of the time of this writing, no "correct" path is available.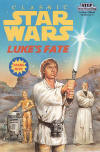 Scoundrel's Luck: A Solo Adventure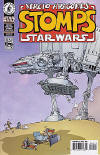 SoulCalibur IV: Star Wars: Visions of the Blade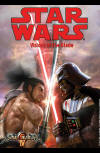 Published online by Lucasfilm and Namco/Bandai Games, 2008

Illustrated by Tom Hodges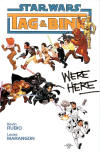 Collects:
The Return of Tag & Bink: Special Edition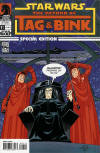 Tag & Bink: Episode I: Revenge of the Clone Menace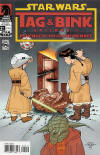 Tokyopop: Star Wars Manga Black I

Includes: Perfect Evil: Part 1
Tantive IV
Evil Eyes
Dear Anakin
Tokyopop: Star Wars Manga Silver II

Includes: Perfect Evil: Part 2
Jawa Jawa
Phantasmagoria
Vader vs. Artoo and Threepio
Dark Jedi
Underworld: The Yavin Vassilika