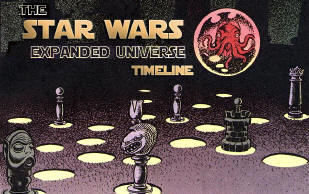 Click on the era symbol for description
Click on the title to go that particular era
Lost (and found) Star Wars stories

Articles, columns and quotes in defense of the Star Wars Expanded Universe!

The goal of the all-volunteer, non-profit Twin Suns Foundation is to promote reading and writing around the world, and serve as the voice for the Star Wars Expanded Universe Movement! Fundraisers, book donations, billboards, check 'em all out today!

Eddie Van Der Heidjen's amazingly exhaustive page!

Robert Mullin's wildly unique chronology project attempts to fuse the EU canon with Disney's!

An active group dedicated to keeping the Legends characters and stories alive as a viable portion of the Star Wars shared universe.

Long forgotten, un-reprinted Star Wars adventures and nonfiction literature

TBone's famous Star Wars site include cut-scenes, scripts, and so much more!

Plif lives with Marvel Star Wars stats and loads of fun pages!

Fascinating study of the changes made to the original trilogy

This site's original pre-Filoni Clone Wars Timeline

Another chronology of the Clone Wars incorporates older stories in relation to the animated series

Everything you always wanted to know about the Star Wars Holiday Special!
Starwarstimeline.net is on: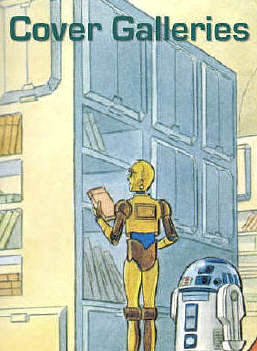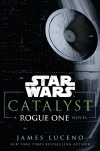 Main cover and three variants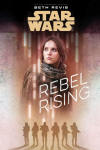 Rogue One: A Star Wars Story
Iron Eclipse
Published by Dark Horse Comics, 2012
Written by John Ostrander
Illustrated by Stephane Roux and Julien Hugonnard-Bert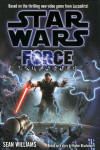 Published by Del Rey/Ballantine, 2008.

Written by Sean Williams.
The Force Unleashed (Dark Horse)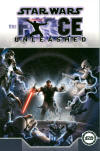 Published by Dark Horse Comics, 2008.

Written by Haden Blackman. Illustrated by Brian Ching, Bong Dazo, Wayne Nichols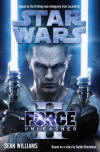 Published by Del Rey/Ballantine, 2010.

Written by Sean Williams.
Han Solo and the Corporate Sector Sourcebook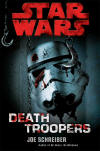 Note: This magazine features a short story by David West Reynolds and artwork by Chris Trevas. As of 3/07, this July 1999 issue of Dig magazine is still available as a back issue. Click here for details.
Dark Horse Presents: DHP Jr.: Luke Skywalker's Walkabout
A Decade of Dark Horse #2: This Crumb for Hire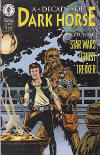 Boba Fett: Enemy of the Empire #1-4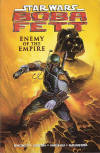 Star Wars: The Original Radio Dramatization
The Lost Jedi Adventure Game Books